David Aster Gold Patterned Half Hunter Mechanical Pocket Watch – LR647
David Aster Gold Patterned Half Hunter Mechanical Pocket Watch – LR647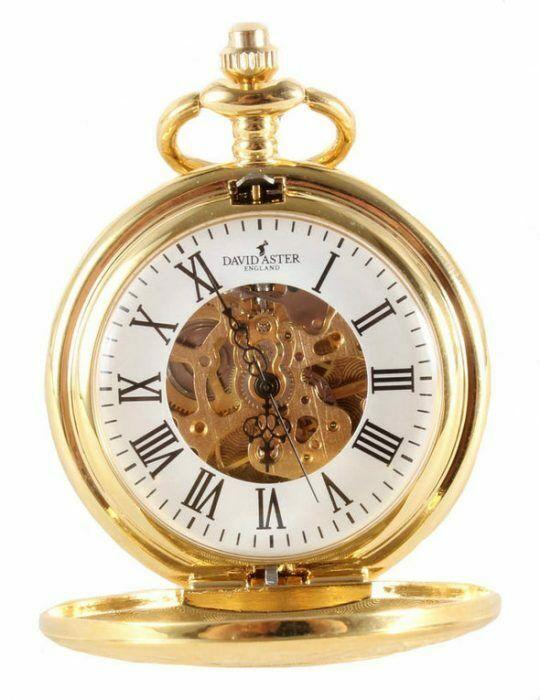 · Stunning David Aster Gold Patterned Half Hunter Mechanical Pocket Watch – LR647
· Gold patterned half hunter pocket watch is instantly eye-catching. The half hunter case has an incredibly detailed design and gives you a glimpse of the skeleton face within, allowing you to read the time without opening.
· Once opened, the face shows a white outer with contrasting Roman numerals while the back gives a view of the inner workings and moving mainspring of the pocket watch.
· The pocket watch measures 45mm diameter (excluding the top clasp and chain), and is presented in a smart branded box with a matching gold chain.