Masonic Presentation Bible – LR633
Masonic Presentation Bible – LR633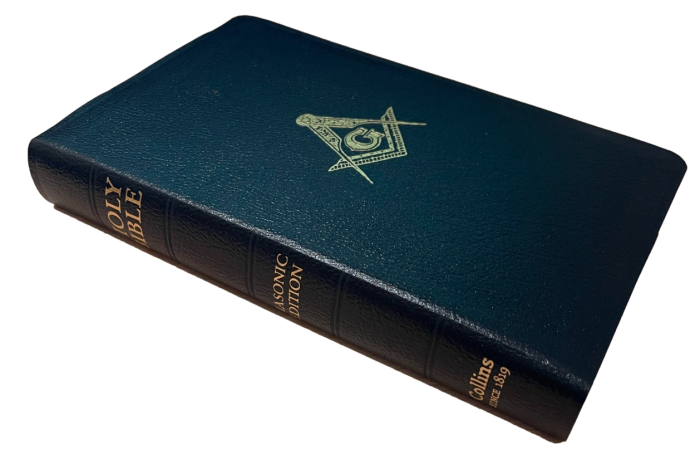 Masonic Presentation Bible
This well crafted King James Bible comes complete with a beautiful, imitation leather flexible binding.
Embossed with a golden square and compasses on the cover and a touch of gold to the page edges.
Sent in its own slipcase, this is the ideal gift for a new Mason or newly installed Master.
PLEASE NOTE:- This is the last Bible we have in stock and does NOT come with a slipcase - it is just the Bible!