Masonic Square & Compass Sprinkles / Confetti 4 Packs – LR053.4
Masonic Square & Compass Sprinkles / Confetti 4 Packs – LR053.4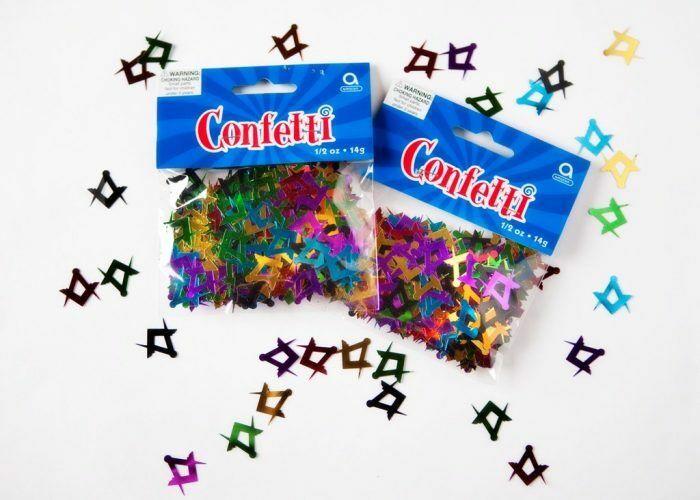 'Masonic Sprinkles' will add that extra touch of sparkle to all your lodge events, and makes the ideal table decoration whether it's a Festive Board, Installation, Annual Ladies Evening or any other White Table event.
These metallic Confetti Sprinkles come in a 14g bag of mixed colours that will add another dimension to your table layout. (One bag will cover approximately 2 tables de
ing on size and density of coverage required).