MM or WM Complete Package, Inc. FREE nameplate
MM or WM Complete Package, Inc. FREE nameplate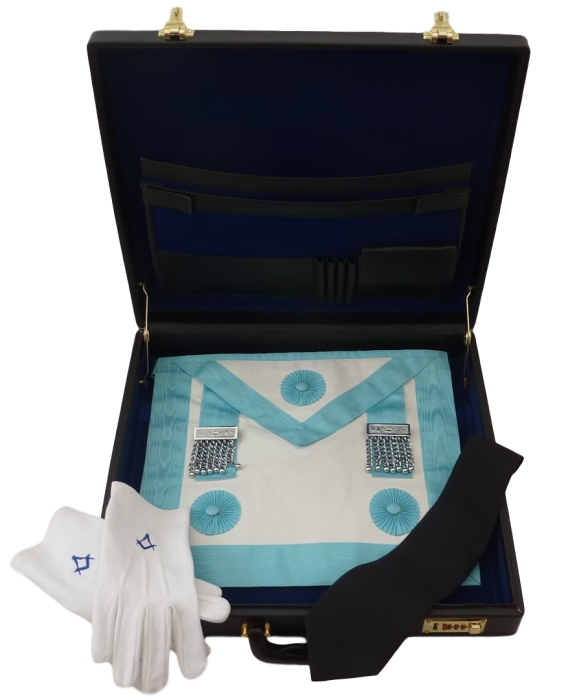 · Special Offer Worshipful Master or Master Mason Complete Package
· Black Synthetic Leather Layflat Regalia Case Including FREE Engraved Name Plate
· PLEASE NOTE – THE CASE MAY HAVE A BLUE OR MAROON LINING – if you have a preference please let us know, but we CANNOT guarantee we will have both colours in stock
· White 100% Cotton Gloves with Embroidered Square & Compass
· Black Woven Silk/Mix Handmade Tie with 'Shadow Weave' Square & Compass
· PRICE INCLUDES FREE ENGRAVED NAME PLATE WORTH £7.99 – full details and picture in our shop.
· Dispatch is next business day (by Courier 3 to 5 days).
Please state what personal name and Lodge name & number you would like engraved on the plate in a message through eBay. Please also state whether you require a 'G' in the square and compasses and also if you would like Brass or Silver finish.
IMPORTANT:- PLEASE DO NOT FORGET TO LET US KNOW WHICH APRON AND SIZE GLOVES YOU REQUIRE (Small, Medium or Large) AND ALSO YOUR ENGRAVING REQUIREMENTS FOR THE PLATE.